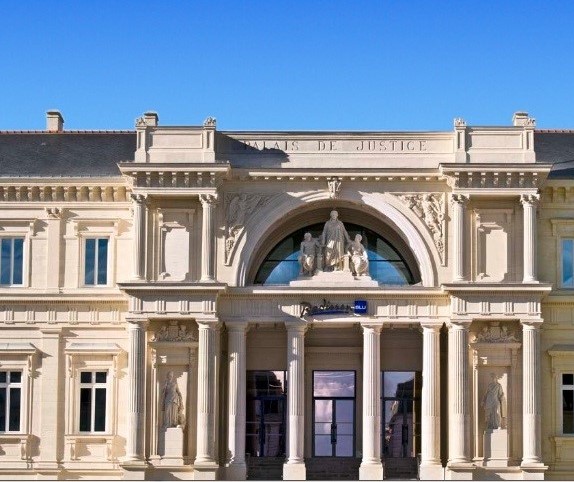 Finding the right accommodation
Thanks to strategic partnerships with the Accor Group and the Club Hôtelier de Nantes, the Nantes and Saint-Nazaire Convention Bureau is able to offer a wide selection of hotels in Nantes and the surrounding area. Find accommodation options close to your event now!
Over 10,000 beds
With a choice of luxury hotels, charming rooms in historical locations or oceanfront accommodation, Nantes Saint-Nazaire offers 10,400 hotel rooms, including 7,000 rooms in 4-star and 3-star hotels.
A quarter of our accommodation partners hold European Ecolabel or Clef Verte environmental certifications. The European Ecolabel encourages the design and promotion of products, goods and services which are respectful of the environment and public health at every stage of their life cycle. It promotes sustainable production and consumption, as well as championing sustainability in service industries.
The Clef Verte label is an environmental programme which has now become an international mark of quality, awarded to tourist accommodation which is respectful of the environment and compatible with the movement for sustainable tourism.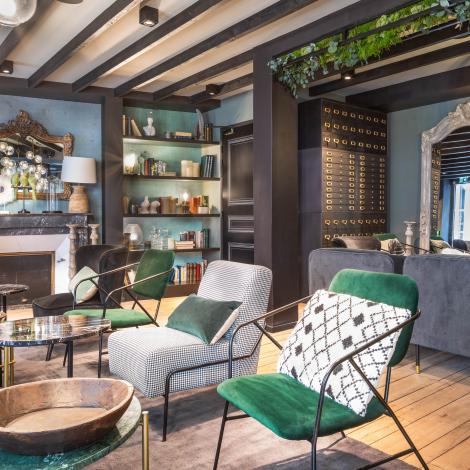 Our unexpected accommodation
Nantes is a destination defined by its offbeat creativity, and the city's hotel sector has more than its fair share of unusual addresses.
The 4-star Radisson Blu Hôtel is the only establishment of its kind in France: housed in a former courthouse, the emblematic epicentre of Nantes' legal system for over 150 years. A subtle combination of old and new, the elegant décor of each space is truly impressive.
The city centre is also home to another 4-star establishment set in surprising surroundings: the Sozo Hôtel. Constructed in 1887, the building was originally a chapel attached to a convent. Deconsecrated and converted into a four-star hotel, the former chapel offers a unique combination of beautiful stonework and minimalist décor, a nod to the building's chaste past.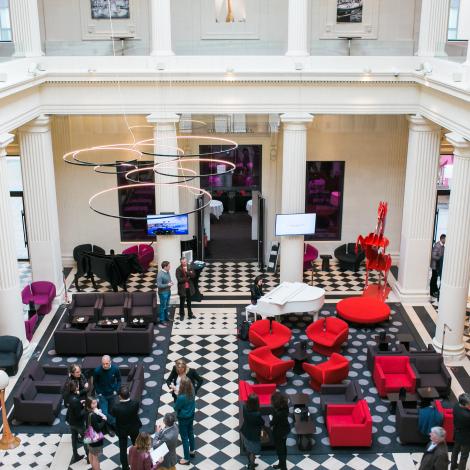 Another unmissable location now available for events: Château de Maubreuil. Nantes' first 5-star hotel, the Maubreuil opened its doors in late 2019 after seven years of renovation work. Its theme: journeys, in all their many and varied forms. An artistic journey through the works on display inside and outside the château, a journey for the sense's in the hotel spa, and a culinary journey in the prestigious restaurant.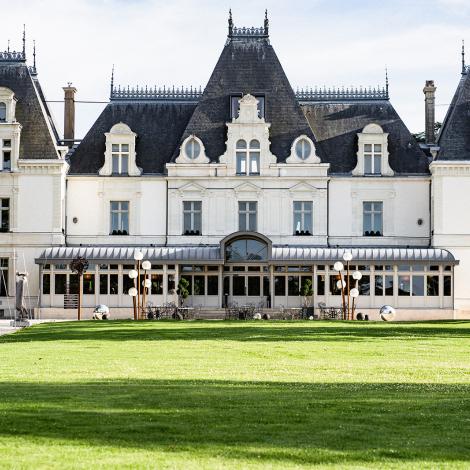 Want to find out more about other service providers?