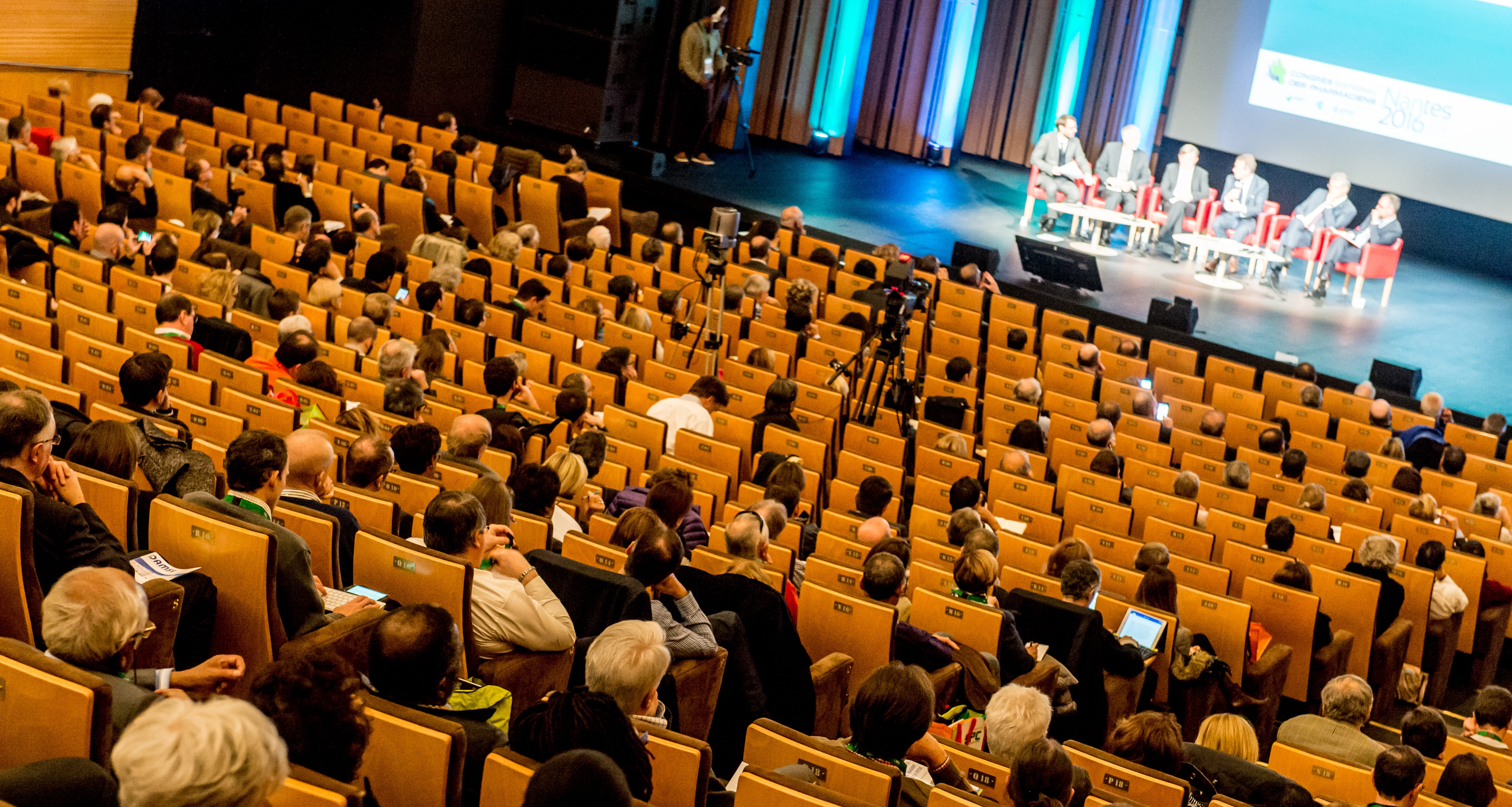 How to organise a congress?
From defining the programme to hosting the event, there are several stages involved in organising a convention. How do you choose a venue ? What activities will be put on during the event ? What catering and accommodation options do you choose ? What about entertainment for accompanying guests ? Overview of the key stages that await a convention planner.
Our advice for organising a successful congress
To choose the ideal venue for your congress, several criteria should be borne in mind, including its location and accessibility, guest capacity, the layout and modular design of spaces and the facilities available.
The Convention Bureau team can help you make your choice.
Capacity
Attended by anywhere from a few hundred to several thousand delegates, congresses tend to require a large-capacity venue to be booked. In Nantes and Saint-Nazaire, you'll find ideally-sized venues for hosting your event, able to cater for up to 4,500 attendees.
Layout and space
Lecture theatres for conferences and plenary meetings, break-out rooms for workshops and roundtable sessions, exhibition areas able to accommodate stands… The venue for your congress needs to be flexible to adapt to the event's diverse agenda.
Facilities
Depending on your event's agenda and profile, the on-site facilities matter : stage furniture, screens, lighting, sound system, projection equipment, translation booths ... The technical teams at your congress venue will be able to advise you.
Location and accessibility
Your congress venue should have good public transport connections and be easy to get to from the train station and airport. Its location near to or within easy reach of the city centre would be an advantage. For a fully inclusive event, make sure your venue can be accessed by people with disabilities.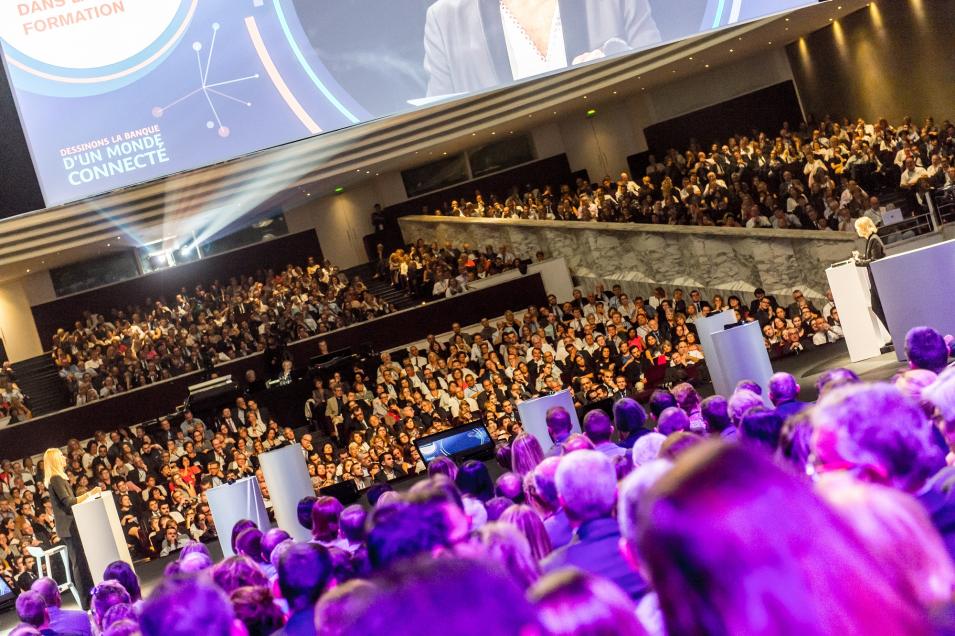 Activities and entertainment
You've decided to organise a congress to bring your community together. Once the theme has been chosen (if there is one), you'll need to think about the event's agenda : what will be on the programme ? Activities ? Entertainment ? Workshop, roundtable discussion, conference, banquet, gala evening... the possibilities are endless !
These different formats will allow you to set the right tone for your congress in line with various objectives : bringing your delegates together, promoting your subject or association among a wider audience or gaining prominence thanks to the participation of keynote speakers, etc.
Workshops
Hosting a workshop during your congress is a good way to get a group of participants talking and thinking about a specific topic. This activity could identify lines of action for pursuing in the future.
Meetings
Roundtable meetings are ideal for bringing a handful of participants or professionals together in connection with your congress' theme to share experiences and discuss their practices. The activity tends to end with discussions among the participants.
Banquets
Banquets are an opportunity to celebrate your event by inviting all of the attendees to a dinner. Through a careful choice of setting, atmosphere, menu and possibly theme, your banquet will prove an unforgettable highlight for your guests.
Exhibitions
Laying out an exhibition area at your congress will enable your delegates to present their achievements, expertise or innovations. The exhibition could welcome a broader audience than the rest of the event.
Conferences
Whether as an opening plenary meeting, closing session or throughout the event, conferences are a mainstay of any successful convention. Organised around a specific topic, they feature speeches by one or more acclaimed or influential figures in the congress' subject area. They are often an opportunity to inspire attendees and open up new prospects.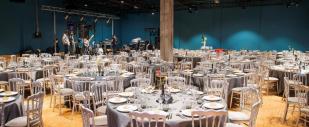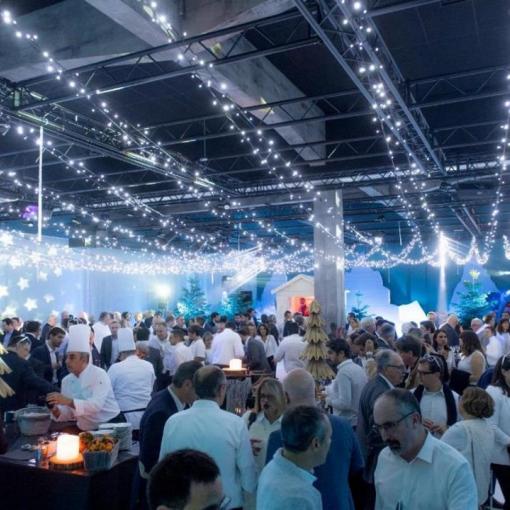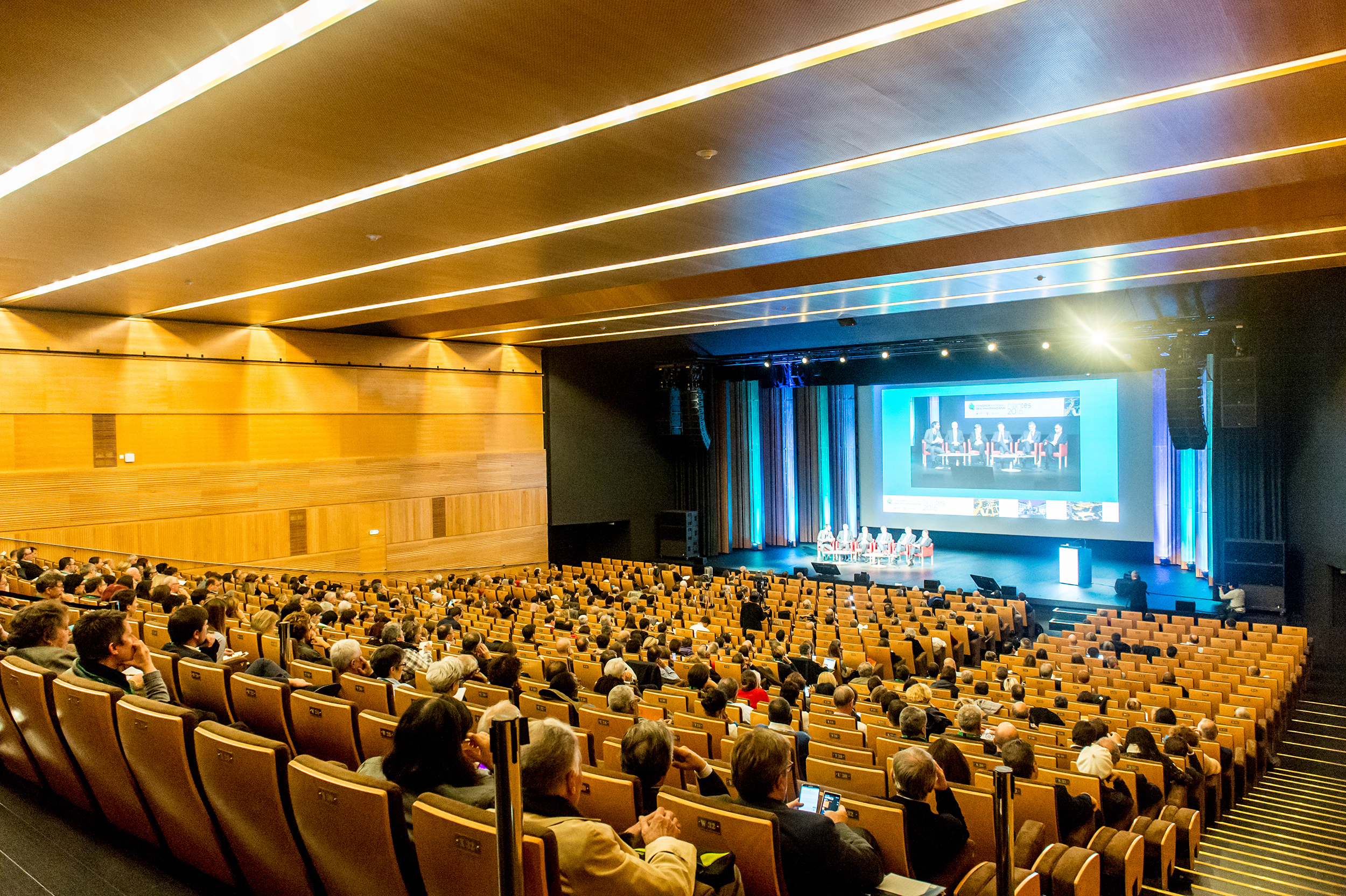 Organising the extras around the event
Planning a congress also requires giving thought to its logistical and organisational aspects: where will your delegates stay ? What catering options will be available ? What plans will be made for accompanying guests ?
All of these extras will contribute to the success of your event.
Accomodation
Providing accommodation for your delegates is one of the key considerations when organising your congress. The host city must have enough hotels and guest rooms to be able to accommodate all of your delegates throughout the event. The hotels should ideally be located near the congress centre or have good public transport connections.
Catering
Food & drink options for your attendees are crucial factors to consider when organising your congress. Seated dining with a caterer, freshly prepared meals to go, food truck, restaurants in the vicinity... there's a whole range of options you could choose!
For accompanying guests
As well as thinking of everything for your delegates, remember to spare a thought for their accompanying guests too. Excursions, tours, activities... The Convention Bureau team will put you in touch with the right partners to ensure your congress is a success for everyone !
Communicating about your event
Whether before, during or after your congress, you'll need to communicate about your event : sending out a save-the-date invitation to your delegates, engaging extensively with your community, announcing the congress' hosting in the city or, after the event, going back over the highlights and key takeaways. Although you know better than anyone about the subjects relating to your congress, our team will be able to lend you invaluable assistance in terms of communicating about the destination.
To organise a convention,