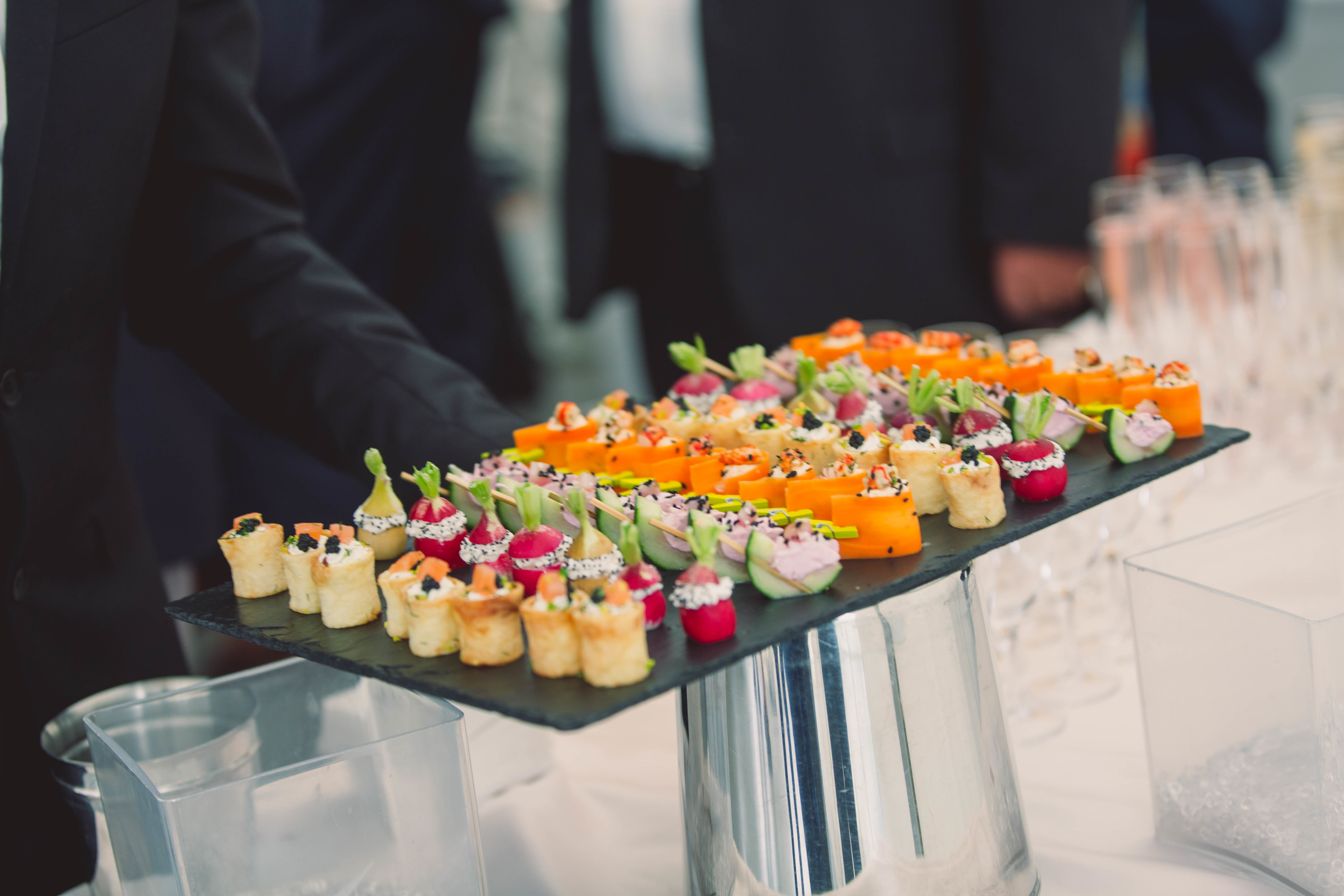 Finding the right caterer
For any and all catering needs which may arise over the course of your event, please do not hesitate to call upon one of the events caterers accredited by the Nantes and Saint-Nazaire Convention Bureau. Whatever the scale of your event, from a few dozen guests to several thousand participants, we have professional partners to meet your every need, working hand-in-hand with you to create an exceptional culinary experience. You can also check out the local restaurants and food trucks selected by our partner "Le Voyage à Nantes" in their local culinary guide: "Les Tables de Nantes."
Catering is an essential element of any professional event, creating moments conducive to informal discussion, and opportunities to form new commercial and personal connections. Which is why it is so important to select the service which best reflects your expectations for these convivial moments: sit-down meals allowing for more in-depth discussions, cocktail receptions allowing participants to mix and mingle, or hot and cold buffets allowing participants to manage their own schedules - grabbing a quick snack or hanging around for a chat. Our event caterers can also offer a selection of pre-prepared meal trays, particularly well-suited to the social distancing restrictions encountered in recent times.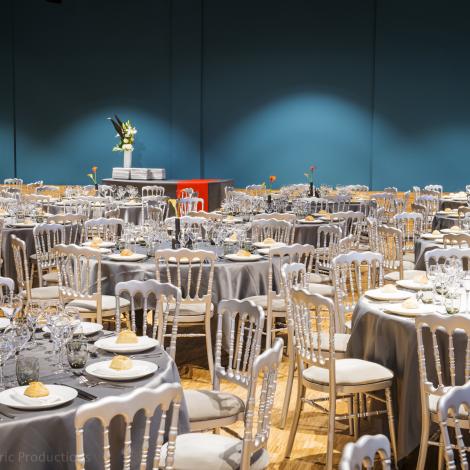 Our partner Le Voyage à Nantes has compiled a selection of the very best restaurants in Nantes, the metropolitan area and the wine region beyond, capturing the culinary identity and dynamism of the region. This selection, enshrined in the "Tables de Nantes" gastronomic guide, is based on a number of key criteria: the quality and provenance of produce, culinary know-how, championing local wines, décor, atmosphere, quality of service and value for money. Dive in now and discover the best restaurants Nantes has to offer: Michelin-starred eateries, gastronomic offerings, bistros... The choice is yours!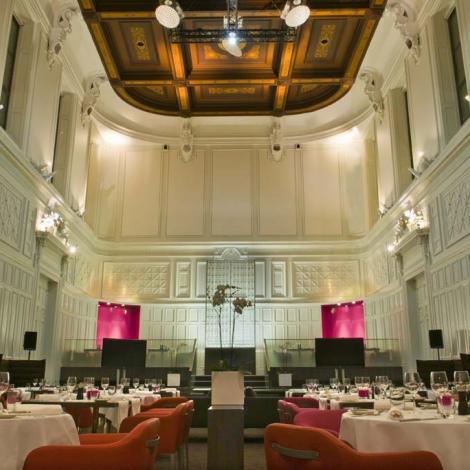 A latter-day foodie trend that continues to go from strength to strength, food trucks offer a fresh alternative to the traditional restaurant experience. Our partner Le Voyage à Nantes has compiled a selection of the very best food trucks operating in and around the metropolitan area, included in their guide "Les Tables de Nantes."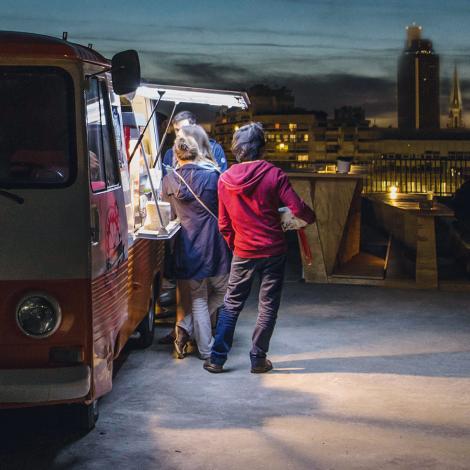 100% of the event caterers accredited by the Nantes and Saint-Nazaire Convention Bureau have adopted measures to improve their corporate and social responsibility (CSR). These include actions which we expect from all of our accredited caterers: prioritising local products, using seasonal produce wherever possible, and promoting short supply chains by using local suppliers.
All of our partners have also adopted a number of internal procedures aimed at improving their environmental performance, including a specific focus on waste management (sorting, composting, recycling and reuse). In addition to these efforts, numerous partnerships have been formed with local charities in the social and circular economy, working to involve their people and their products.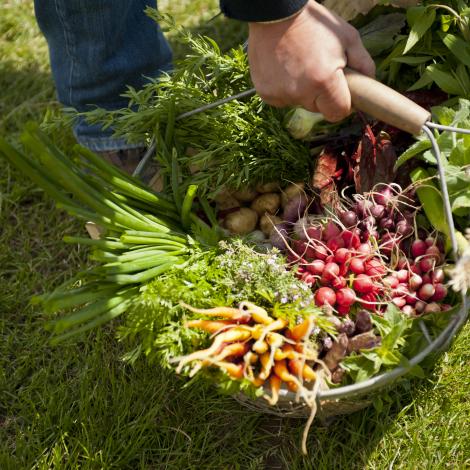 Some of our accredited professionals are members of the "Traiteurs de France" association, the country's leading network of caterers providing luxury event services. For over twenty years, the association and its members have been driven by their shared values of excellence, creativity, innovation and responsibility. Several of our catering partners also hold ISO 20121 certification, or are in the process of obtaining this label. This standard represents a further step towards sustainable event management, involving all key stakeholders (clients, suppliers and institutional partners).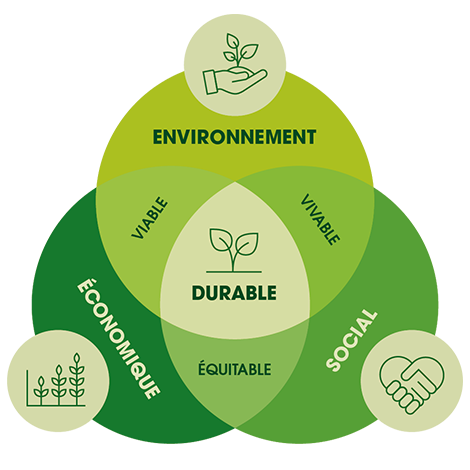 Discover our catering partners
Want to find out more about other service providers?