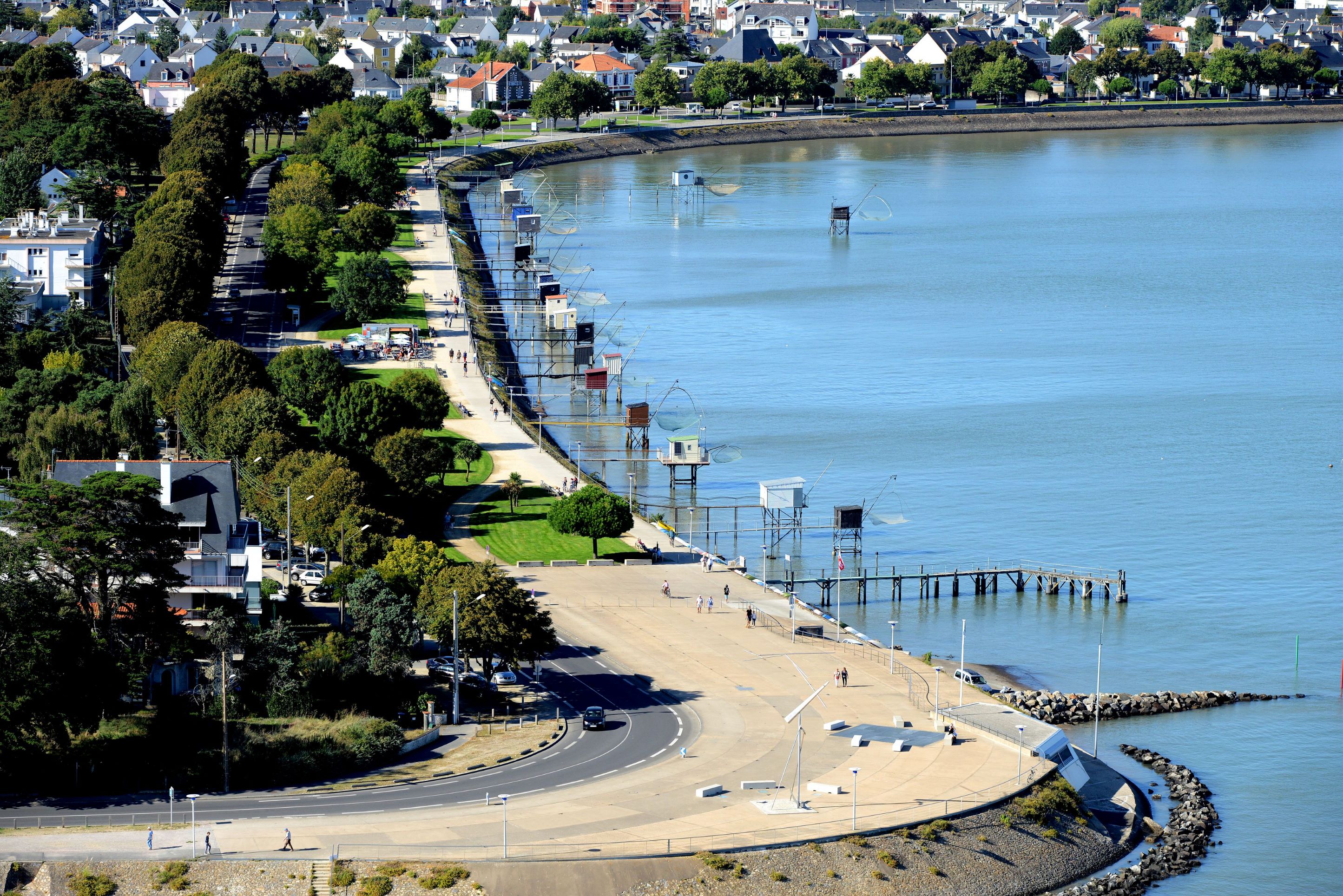 An outstanding destination
Saint-Nazaire: a cultural and maritime event destination
Discover the inner workings of the leading shipyards and aerospace companies, enjoy the town's relaxed coastal lifestyle and its twenty beaches, and explore the arts and culture on offer in a town that has totally reinvented itself. Saint-Nazaire is full of endless surprises !
Getting to Saint-Nazaire?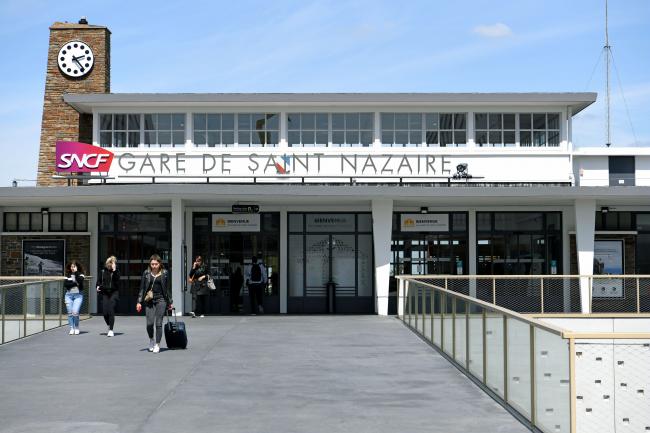 Saint-Nazaire
Nantes: 0h41
Paris: 2h50
Bordeaux: 6h07
Lyon: 6h18
Train station in the city centre
To get to the submarine base
8 min. by bus (Bus Stran U2 towards Le Grand Pez, Ruban Bleu stop)
20 min. walk
12 min. by bus (Bus Stran U2 towards Le Grand Pez, Ruban Bleu stop + 4 minute walk)
25 min. walk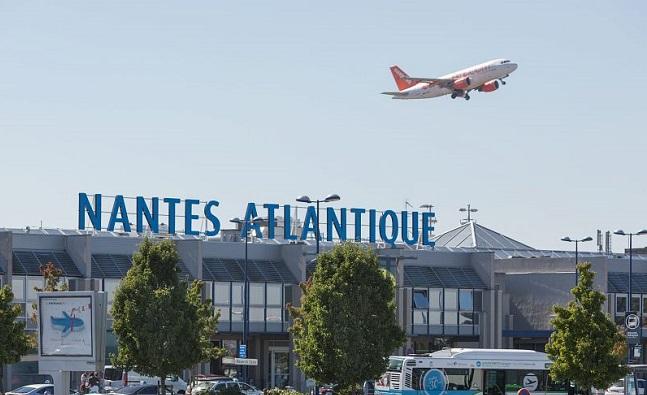 Nantes
Paris: 1h
Bordeaux: 3 h (via CDG)
Lyon: 1h15
Lille: 1h10
Marseille: 1h25
Nice: 1h35
Strasbourg: 1h30
From Nantes Atlantique airport, you can get to Saint-Nazaire by car, taxi or train
To get to the Nantes train station
20 min. via the airport shuttle (departures every 20 min.)
20 min. by bus and tram (line 2)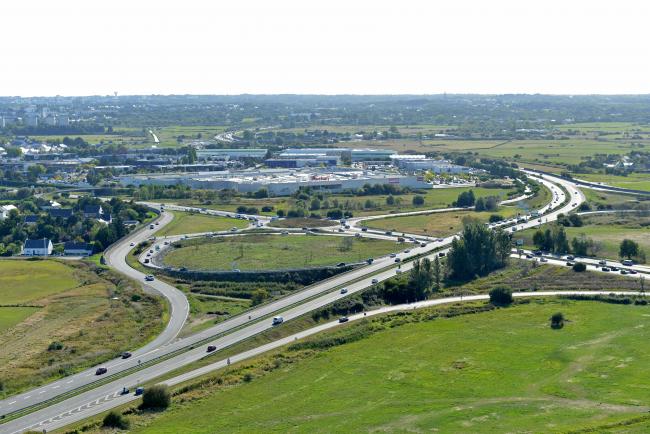 Saint-Nazaire
Nantes: 55 min
Paris: 4h40
Bordeaux: 4h15
8 gated car parks in the city centre
Why plan your event in Saint-Nazaire?
Between the river and the ocean, Saint-Nazaire is home to some of France's most iconic industrial companies. While you're here, discover the Airbus assembly site, the impressive Chantiers de l'Atlantique shipyard, the birthplace of legendary ocean liners like the France and the Queen Mary 2, where amazing cruise ships are still being built. Just steps away, the Grand Port Maritime, the largest port on the Atlantic coast, shows off its XXL facilities and terminals where goods from all over the world are handled.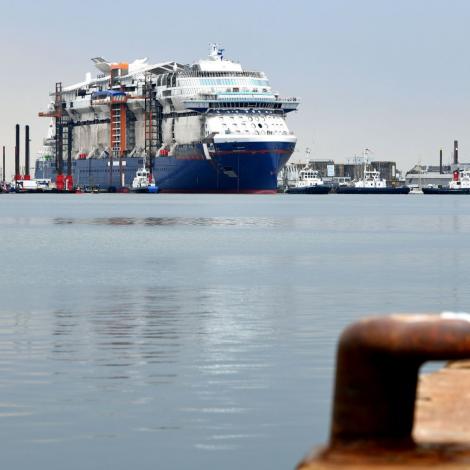 Saint-Nazaire enjoys a seafront of nearly 3 km, entirely designed for walking and recreation. In the city centre or further away, no less than 20 beaches (two of which have the Handiplage label) await you in the coastal town. Ideal for boating (the Solitaire du Figaro sailing race chose Saint Nazaire as the departure city in 2021), the town also attracts hikers thanks to the Coastal Trail overlooking the sea, which leads all the way to Pornichet, with magnificent views of the open sea and the coastline.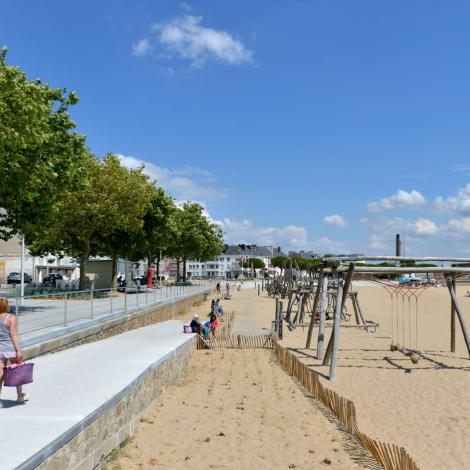 Marked by its history, Saint-Nazaire has managed to reinvent itself into an open and vibrant city, where art and culture are everywhere. The iconic submarine base dating from the World War II has become a key tourist attraction and the centre of cultural life. This site features the Escal'Atlantic, an immersive museum dedicated to legendary ocean liners, the VIP, a contemporary music venue, and the LIFE, a unique space for exhibits and live performances.
Elsewhere, the Grand Café, which opened in 1864, has become an exhibition space for contemporary artists. And all over the city, you will be charmed by the giant, colourful frescos by artists from across the globe.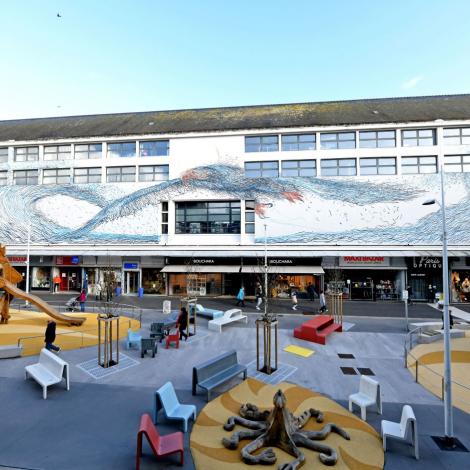 Find out more about the destination