Back to search results
Published on *
Nantes holds its position in 2019 ICCA rankings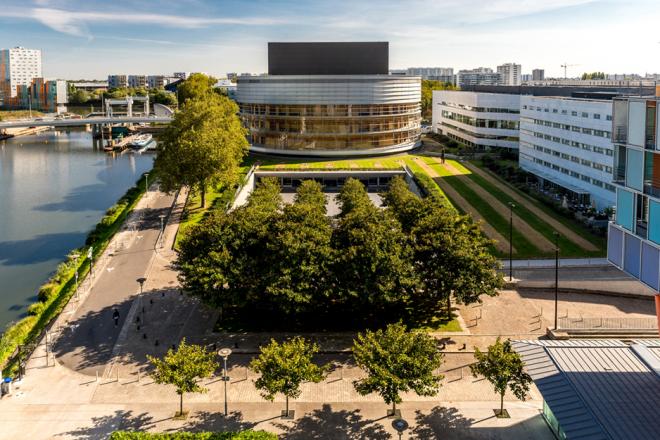 2019 results from the ICCA benchmark ranking host cities of international congresses have recently been published. Nantes holds the 7th place in France and has climbed up the ranks at the international level.
L'ICCA (International Congress and Convention Association) vient de dévoiler son classement 2019 des destinations de congrès. L'organisation compile chaque année les données sur l'accueil de congrès internationaux de plus de 50 personnes. Au classement des pays, la France accède à la troisième marche du podium, derrière les USA et l'Allemagne, avec 595 événements qualifiants.

22 congrès internationaux à Nantes en 2019
Au classement des villes, Nantes gagne quelques rangs par rapport à 2018, passant ainsi de la 143e à la 136e position au niveau mondial, et de 77e à 70 au niveau européen. La ville se maintient à la 7e place au niveau national, juste derrière Bordeaux, avec 22 événements qualifiants.
C'est la Cité des Congrès qui accueille à Nantes le plus grand nombre des événements répondant aux critères du classement ICCA. Pour Olivier Le Floch, son directeur commercial, « ces résultats sont le fruit d'un partenariat très fort avec les acteurs du tourisme d'affaires nantais et avec les acteurs académiques et scientifiques, qui sont de véritables prescripteurs d'événements. Avec des filières d'excellence riches en laboratoires et écoles, avec sa capacité hôtelière, son accessibilité, un cœur de ville à taille humaine et des lieux différenciants, Nantes coche toutes les cases pour l'accueil des congrès internationaux ». En 2019, Nantes a ainsi accueilli le Congrès mondial du titane, porté par le pôle de compétitivité EMC2, qui a réuni 1000 participants sur 4 jours, et le Congrès Mondial de l'IASP (International Association of Science Parks and Areas of Innovation), porté par Atlanpole, qui a réuni 800 participants.