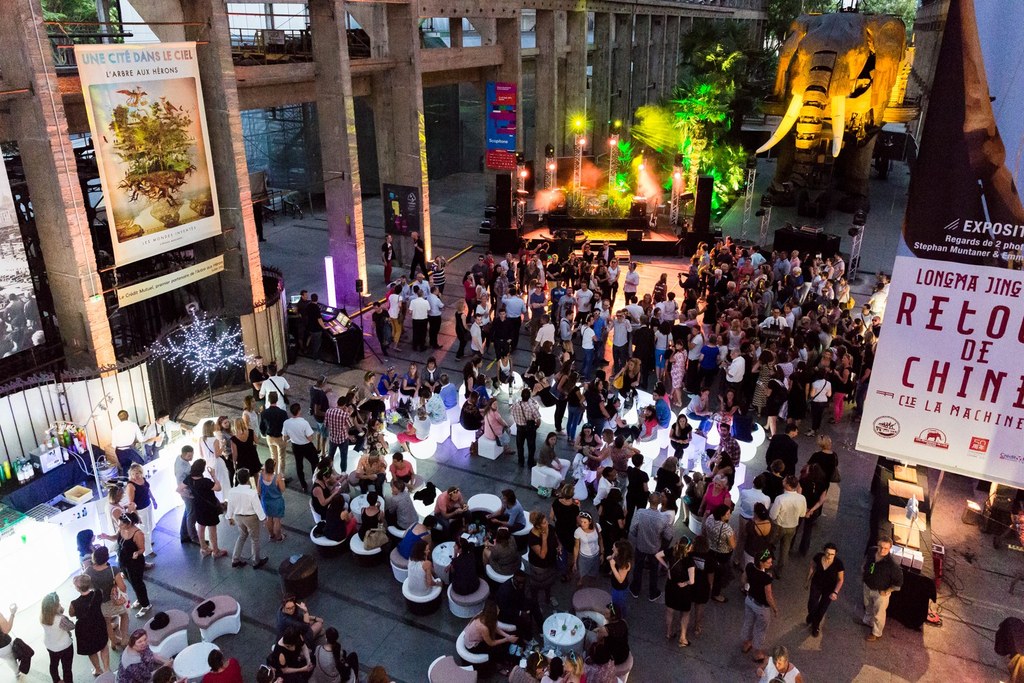 How to organise an evening event?
Are you organising an evening event for your teams, clients or community ? Regardless of the number of guests or style of your event, there are several factors you need to think about beforehand, such as the choice of venue, activities, catering or service providers. Here are a few guidelines for a successful corporate evening event.
Our advice for organising a successful evening event
Before hiring somewhere to host your event, as the planner you need to ask yourself a number of questions. What kind of venue should you choose? How should it be laid out? What facilities should it have? If you've already thought carefully about the agenda for the evening, your venue choice will be all the better for it!
Type of venue
Choose a suitable venue for the type of evening event you have in mind: a restaurant or a club for a sociable, celebratory evening, a prestigious setting such as a château or convention centre for a gala evening, an unconventional, offbeat location if you want to surprise your guests or a cultural or historical site.
Capacity and layout
Make sure the venue is suitable not only for the number of attendees (especially if you are inviting outside guests) but also for the activities planned during the evening : will you need a stage for a show? A dance floor ? Think about how conveniently the space is laid out, so that your guests can circulate easily.
Facilities
Depending on the programme, you may need a range of facilities for your evening event : a lectern for speeches, sound and lighting equipment, giant screens for a large gathering, tables and chairs depending on the catering solution you choose.
Location and accessibility
Because your event is being held in the evening, the location and how accessible it is should be thought about carefully : are there local public transport services even at a late hour ? Is it situated within a safe environment ? Are there accommodation options nearby ? You could also organise your guests' travel arrangements yourself.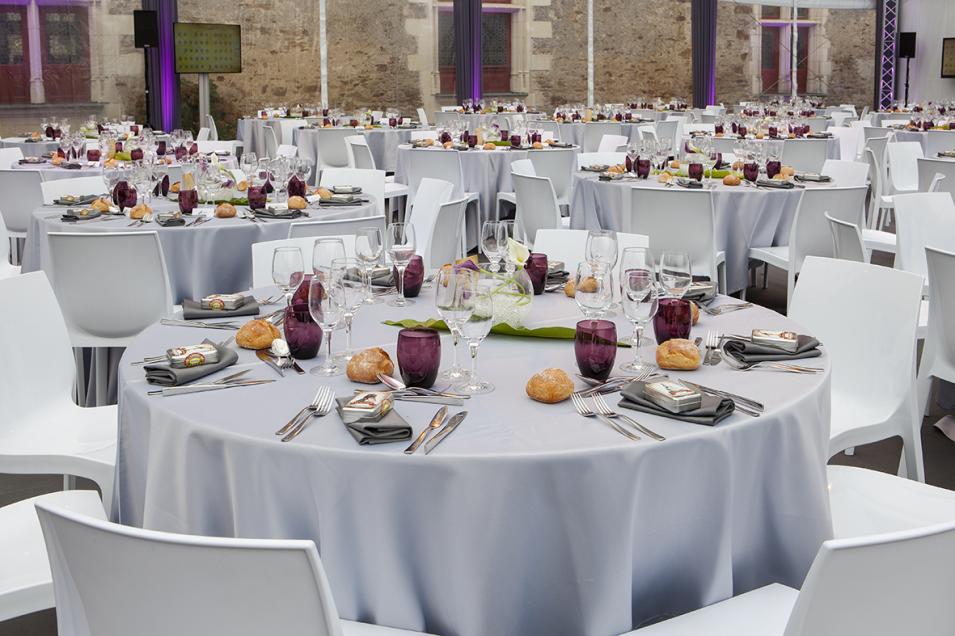 Activities and entertainment
Nothing beats a crowd-pleasing activity (whether one or more!) to spice up your evening and entertain your guests. Choose them depending on the kind of atmosphere you'd like to create and the event theme, if relevant. Here are a few examples to get you started!
Show
Pull out all the stops by putting on a show for your guests : concert, circus, theatre, comedy…Bring on the performers!
Food-themed activity
Cookery workshops, live cooking demonstrations, tasting sessions…If ever there was a unifying theme, good food is surely it ! A whole host of activities can be organised around it.
Musical entertainment
Dancing, DJ, live band, karaoke, music quiz… opt for a swingingly festive evening !
Games
Quizzes, board games, games of skill... score points with fun activities that foster team spirit.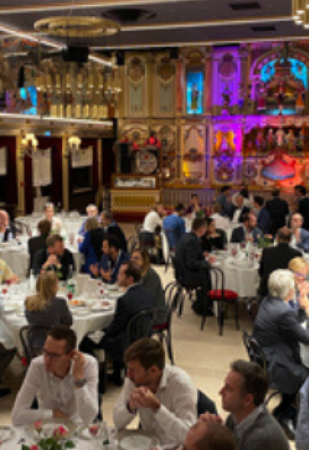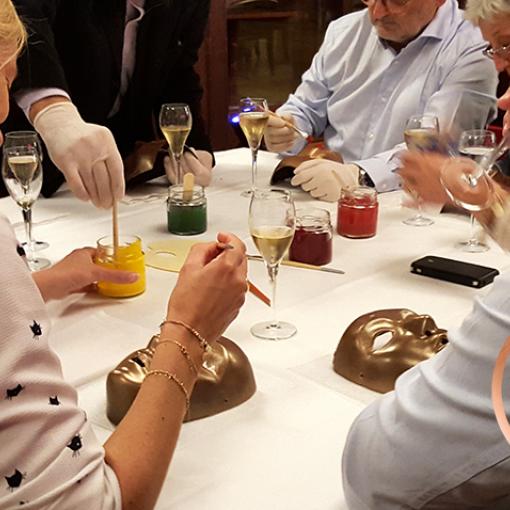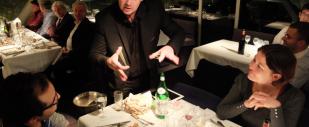 Organising the extras around the event
What type of refreshments are you going to organise for your guests ? Do you need to arrange accommodation ? What kind of service providers should you call on ? These are all extras that will make your event a success.
Catering
Sit-down dinner, cocktail buffet or food trucks… choose your catering options based on the atmosphere and theme of the evening. Whatever solution you go for, make sure food waste is kept to an absolute minimum.
Accomodation
If your guests do not live within the vicinity of the event venue, they will appreciate accommodation being organised for them. You either need to make sure that there are suitable hospitality options nearby or organise the event and accommodation in the same location, such as in a hotel or château.
Service providers
A range of event planning providers will be able to help ensure your evening event is a success : event caterers, equipment and design specialists for a welcoming, inviting atmosphere, event staff to greet your guests, entertainment professionals, etc. To make your job easier, you could also entrust the whole organisation of your evening to an event planning agency !
Communicating about your event
Your guests will need to receive a 'save the date' invitation well in advance to ensure they can all attend, but information about the venue, programme and other aspects can be communicated nearer the time. Why not opt for simple yet effective communication tools for an eco-friendly approach.
To organise an evening event,
Are you looking to
Organise an evening event?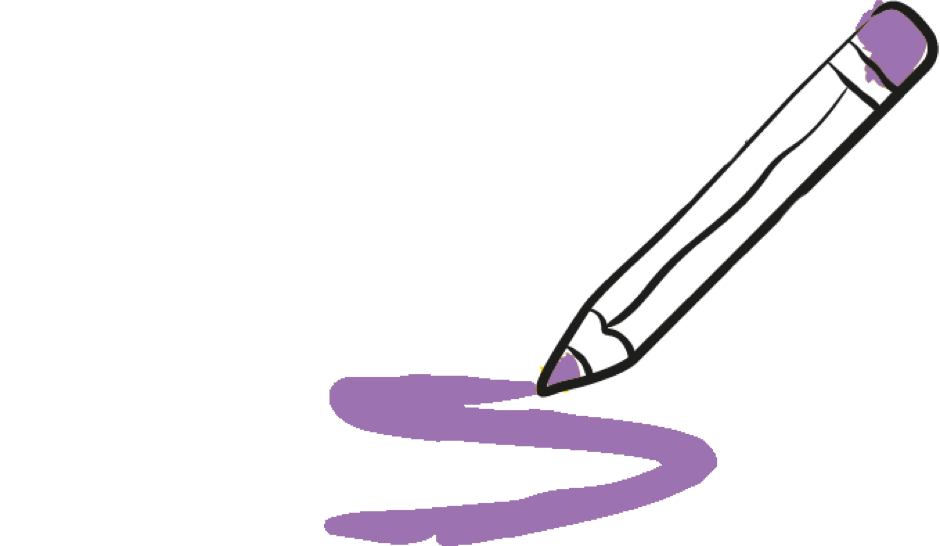 Planner resources
Here's where you'll find resources and documentation about the destination to help you plan your events.