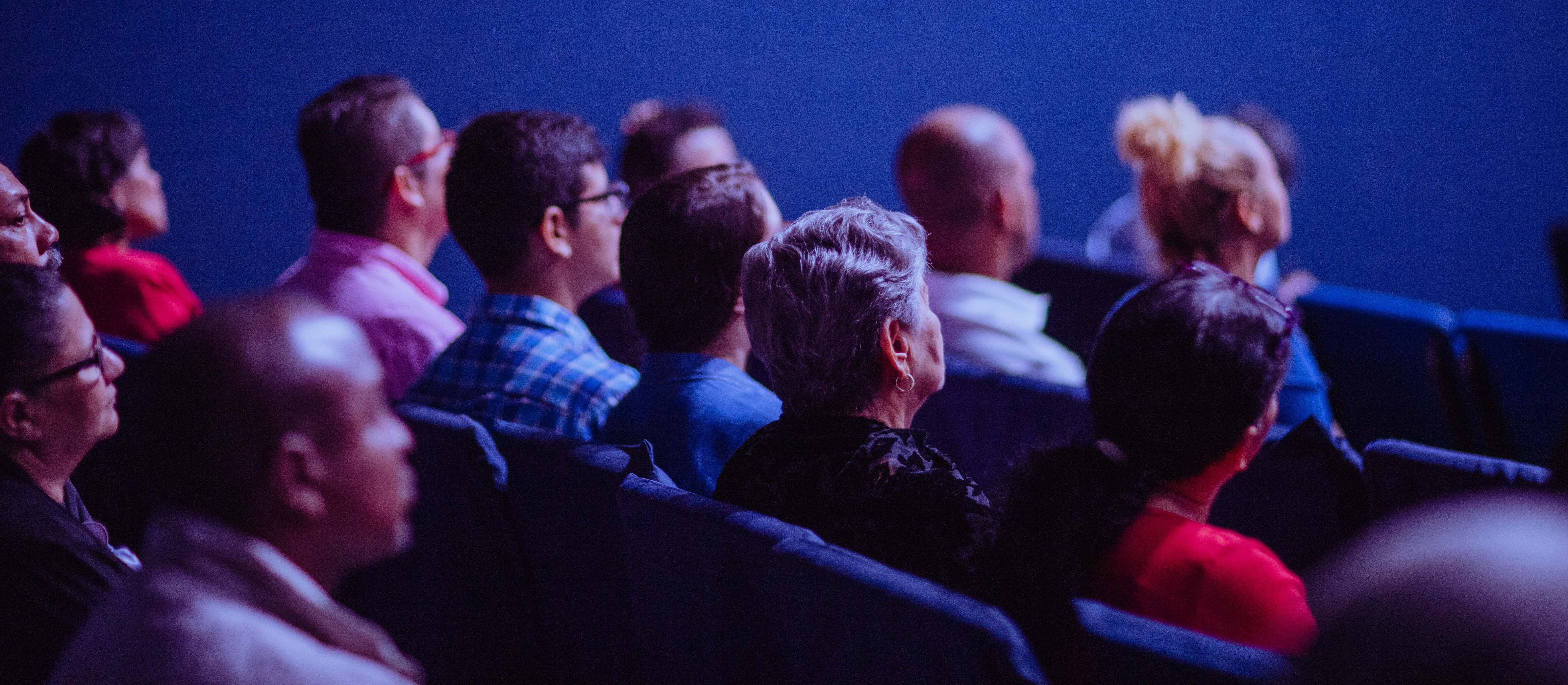 How to organise a convention?
Our advice for organising a successful convention
Because it tends to be a yearly or perhaps even two- or three-yearly event, a convention is an eagerly-awaited highlight for your company or community. A convention or exhibition centre, château, tourist, cultural or unusual site : in Nantes and Saint-Nazaire you'll find an inspiring setting and ideally-sized venue fit for such a special occasion !

Capacity

Whether your convention is expected to welcome a few dozen or a few hundred participants, hiring the right-sized venue is one of the most important factors of success. Make sure that suitable rooms are available for your event well ahead of time.

Layout

Over and above the venue's capacity, make sure that its layout is also suitable for the different kinds of sessions you will have planned : auditorium for plenary meetings, meeting rooms for workshops, areas for socialising, etc.

Facilities

Giant screen, sound & lighting management, stage backdrops, etc. Whatever the atmosphere and profile you wish to give your event, you'll need to choose a well-equipped venue which will help to make your convention a major success on the communication front.

Location and accessibility

The choice of an accessible site with good transport connections is especially important when the convention will be attended by people travelling from different places, perhaps over long distances. Make sure your venue is accessible to all - including people with disabilities.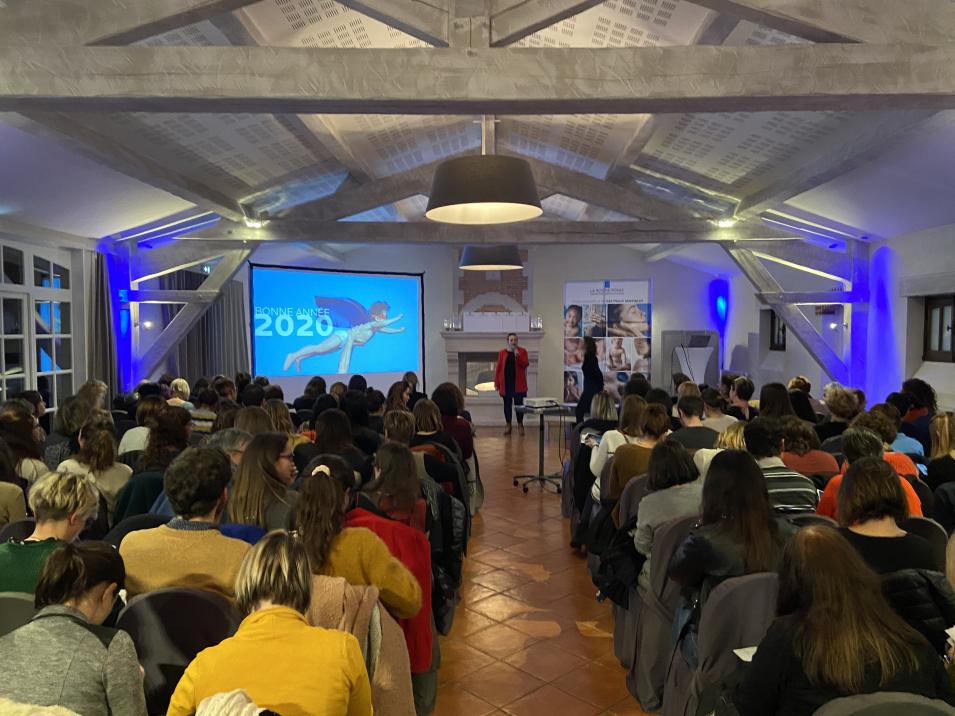 Activities and entertainment
A convention is above all an opportunity for a company or organisation to address their own members. A plenary meeting is essential to communicate strategic messages and inform about results and objectives. In addition to this more or less formal session, conferences, roundtable discussions or workshops are a constructive way to provide foresight, brainstorming and collaborative working during the event. These could then be followed by more sociable, relaxed activities (such as team-building exercises or a gala evening).
Conferences and roundtable discussions

Hosting a conference during a convention enables your participants to gain perspective on a common subject, especially when the speaker is an eminent or inspiring figure. Roundtable discussions are opportunities to share viewpoints and experiences, with participants coming directly from among your staff or community.
Workshops

Tap into your participants' collective intelligence with workshops : organised into groups, they will be able to work together on subjects or issues that concern them more directly.
Team-building and incentive exercises

A convention is often the only time remote teams or members from different organisations can get together. Sightseeing, tasting sessions, leisure or sports activities are all ideas to nurture and strengthen bonds between members of your community.
Festive evening

After the formal work sessions required to communicate the strategic messages, why not end your convention on a high note with a big, sociable event? A gala evening or dancing will be a memorable highlight for your teams or participants.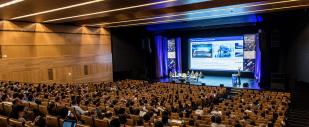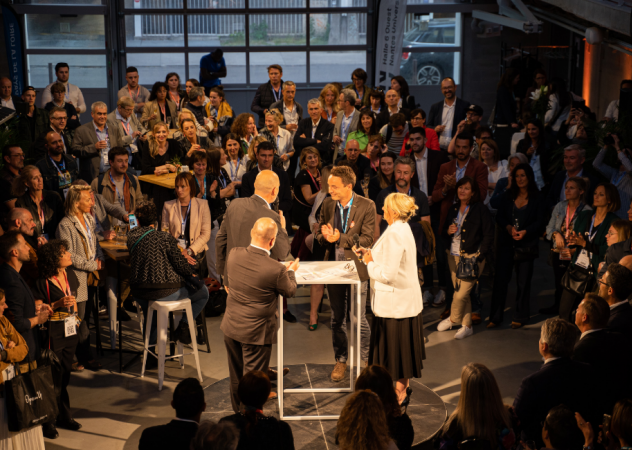 Organising the extras around the event
Catering, accommodation, transport ... as with any large-scale event, a fair amount of logistics and planning must go into organising a convention!
Accommodation

Because a convention tends to bring together people from all over the country or perhaps the world, booking accommodation is an absolute must. Hotel rooms or serviced apartments: in Nantes and Saint-Nazaire you'll find an extensive choice.
Catering

Welcome refreshments, breaks, buffet lunch or banquet ... throughout the convention, mealtimes are a great opportunity for participants to chat and socialise. Why not also take advantage of them to showcase local produce thanks to the expertise of events caterers?
Travel

It is not always possible to book travel arrangements for all your guests who will be attending the convention. In this case, it is absolutely vital to provide them with useful information about the choice of transport options from the various destinations. The accessibility of Nantes and Saint-Nazaire and their extensive range of public transport options will help your guests to travel easily around the convention venue.
Communicating about the event
Because a convention is a key event in the life of your company or community, communication in its regard needs to be second-to-none ! Participants should be notified as far in advance as possible in order to save the date, before being sent the useful information they need (venue, accommodation, transport, etc.) as well as the agenda. A convention is a tremendous opportunity for showcasing just how active and thriving your company or community is and thus for raising its profile. During or after the event, you can promote the convention's key announcements by communicating over social media or via press release.
To organise a convention,