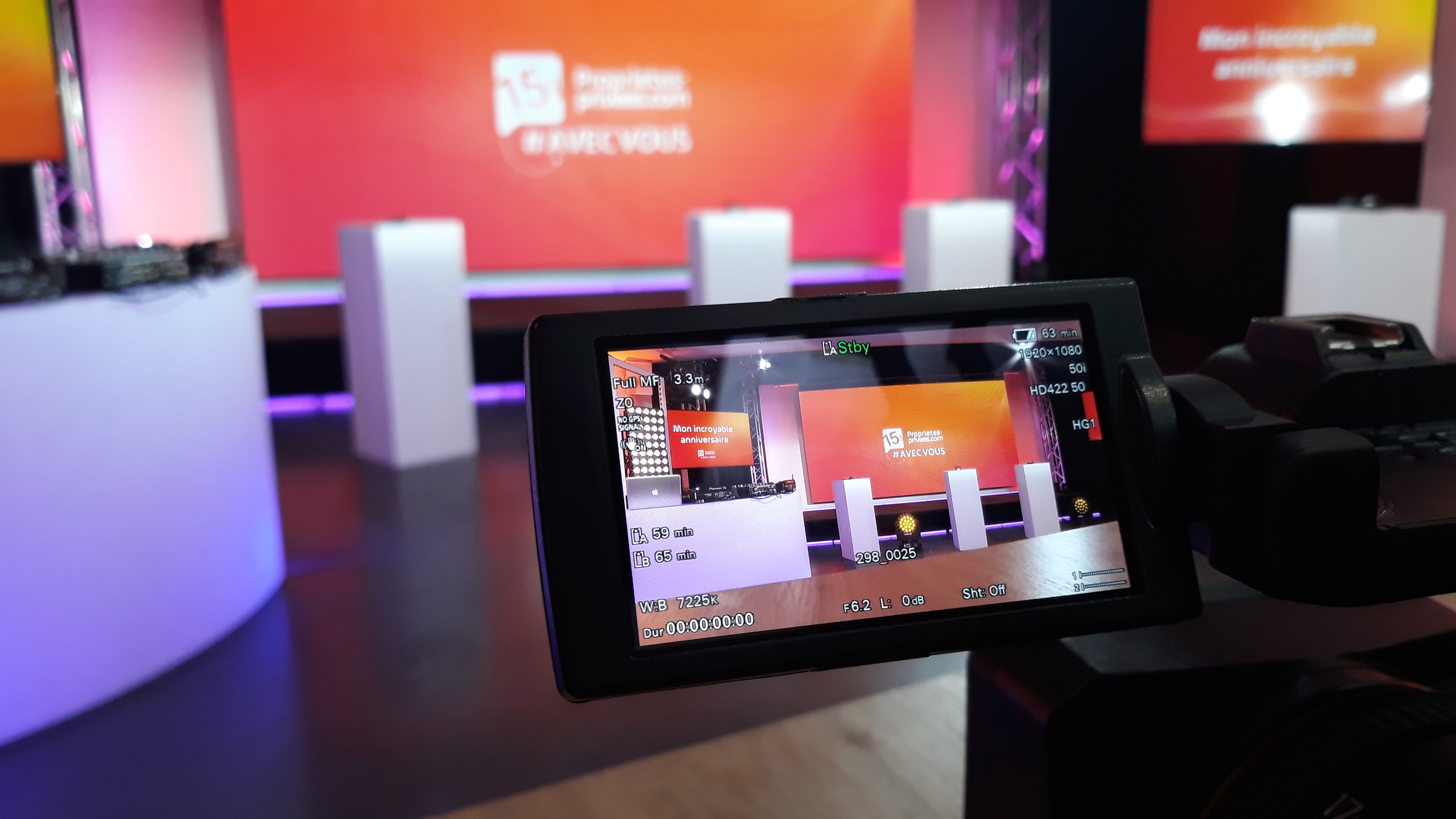 How to organise a hybrid event
Would you like to bring your teams from all over the world together, without sending your carbon footprint through the roof? Are you looking to engage with a broader audience for your trade show ? By opting for a hybrid event, you can get the best of both worlds : host a corporate meeting with participants getting together in one location, and make the event remotely accessible to target groups who can't attend. This is a format with a wealth of potential... as long as the principles governing its organisation are followed.
Our advice for organising a successful hybrid event
To make sure your event unfolds without a hitch, choose a venue with a specially designed or equipped room for hosting hybrid events.
Capacity

As with any type of corporate event, your choice will depend partly on venue capacity : it must be large enough to ensure the security and comfort of your on-site participants, but not too big to make sure you maintain a welcoming atmosphere and don't give the impression that "half the guests didn't turn up. "
Facilities

Technology is a key consideration when organising a hybrid event, as it makes it possible to connect different audiences while offering them the same quality of experience. Whether you call it a TV studio or set, thanks to the venue's technology platform you can host the event via a duplex network, recording video content, live streaming for live broadcasting and using tools to facilitate interaction online and on-site.
Location and accessibility

An accessible venue with excellent transport connections, including for people with disabilities, will be an advantage for guests who are attending your AGM or trade show in person. And as for the digital side of your event, the question of digital accessibility should also be considered to ensure a fully inclusive hybrid event.
Activities and entertainment
The agenda and content of any event need careful thought, but for hybrid events, this point is even more important. We can all vouch for it : our concentration levels drop faster when following an event online. In other words, it is necessary to be even more inventive so as to not only keep your online audience's attention but also to enable the same level of interaction between your online and on-site audiences.
Quizzes, surveys and games

As an original way to introduce or wrap up a sequence, a fun interlude will spice up the programme... And wake up any dozy online participants! Knowledge tests, questions & answers, quizzes... there are all sorts of solutions to get everyone participating, whether online or on their smartphones.
Prize-giving ceremonies

Whether it involves awarding a trophy to a team or rewarding a project championing your values, a prize-giving ceremony is an incentive-raising opportunity for energising your hybrid event. Hold the voting live for guaranteed active engagement!
Networking

Chatting with peers, meeting potential customers or partners... Networking is one of the number one reasons for taking part in a corporate event. As a hybrid event organiser, you'll be able to rely on technological solutions to enable networking between the different target groups, whether attending in person or following remotely.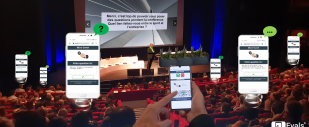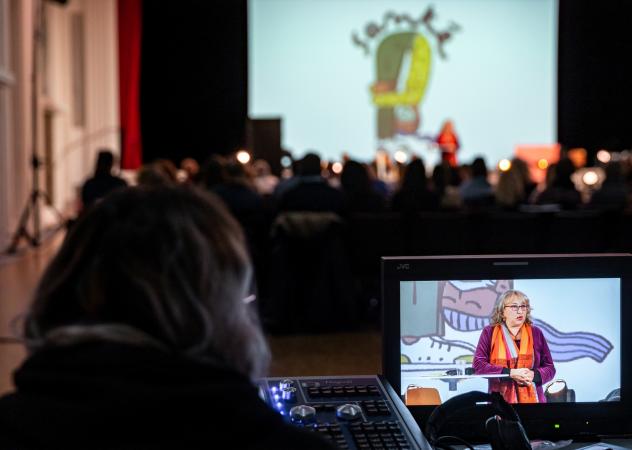 Organising the extras around the event
Whether leading up to it or on the day itself, a hybrid event requires just as much planning and logistics as a purely on-site event. Luckily, there are experienced professionals available to support you.

Catering

From welcome refreshments to the lunch break, make sure you provide your on-site participants with a range of food options, either by checking that there are nearby restaurants or by organising on-site meal services, whether a food truck or caterer. To stay connected with your online audience, why not provide content-on-demand during these intervals?
Tickets

By setting up an online ticketing solution, you can manage registrations for the event both in its on-site and virtual formats.
Service providers

Because a high-quality event is one organised by professionals, we put you in touch with our network of highly experienced members for the various aspects or for the full organisation of your hybrid event : venues, service providers, event planning agencies, etc.
Communicating about your event
Notify your target groups of the date as far in advance as possible so that they can make sure they are available to attend the event. Though the choice of format is up to them, be as clear as you can about the agenda and any differences between the on-site and online versions (although of course you can keep a few surprises up your sleeve!). The online version will be an opportunity for you to increase the exposure of your event on the actual day and in the days following by making content available for viewing in replay mode.
To organise a hybrid event