Your event
Organising a corporate events
Whether you're a company, professional association or scientific organisation, there are many good reasons for organising a corporate event: a convention or conference for bringing your community together, a trade show for sharing and showcasing a sector's innovations, a product launch for raising your profile or a seminar for uniting your teams.
Corporate events
Why organise a seminar or convention? How do you go about it? What options are available in the Nantes and Saint-Nazaire area for organising your event? Our advice and solutions for a successful corporate event!
A seminar
Now a mainstay in the life of any company, seminars are an opportunity to bring your teams together to build their cohesion, motivate or reward them. Often held outside the company, seminars will be all the more successful if they are carefully planned: venue hire, accommodation, catering, workshops and activities… put all the odds in your favour for a truly impressive event!
A convention
Discussing with peers about a scientific or technical topic, sharing and imparting knowledge, bringing your community together ... conventions are key events in the life of any group or association, whether of a technical, scientific, cultural or medical nature. Because they are attended by hundreds, perhaps thousands, of delegates, conventions need planning well in advance. Venue hire, catering, evening events, activity ideas... check out our advice and what the destination can offer.
A trade show
Trade shows are an opportunity to bring together stakeholders from the same activity sector for a review of the market trends and innovations. Trade shows are often attended by several hundred exhibitors and even more visitors. It goes without saying, then, that such an event requires meticulous planning, from venue hire to hotel booking.
A corporate evening event
Whether to celebrate a special occasion (such as a product launch or company anniversary) or host end-of-year festivities, organising an evening event is an opportunity for your teams to socialise and share a good time together. The evening might bring together a company's workforce, an association's members, or also include external guests (clients or partners for example). An evening do can be an event in its own right, or it could close another corporate event, such as a seminar or convention. Depending on the objectives and significance of the event, you could opt for either a laid-back, casual atmosphere or a more prestigious tone for a gala evening.
Organising a corporate evening event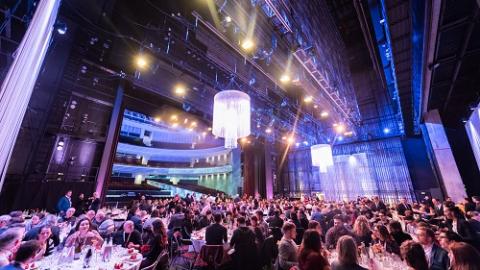 A team-buildong or incentive event
Because team-building or incentive events are a unique opportunity to strengthen staff cohesion, they have become an essential feature in the life of any company. Though often organised during a seminar after a work session, these more sociable activities can also be organised as separate events in their own right. Leisure, sports, artistic or unconventional activities... there are so many options available for hosting a successful team-building exercise!
Organising a team-building or incentive event...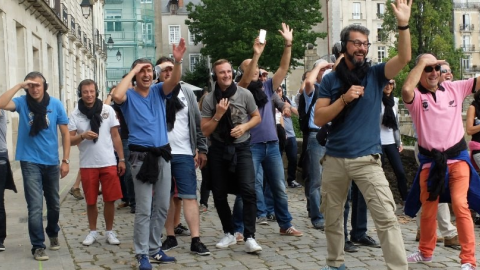 Une conférence ou un colloque
De la définition du programme à la tenue de l'événement, l'organisation d'une conférence ou d'un colloque implique de nombreuses étapes. Comment choisir une salle ? Quelles solutions de restauration et d'hébergement ?
Organiser une conférence ou un colloque...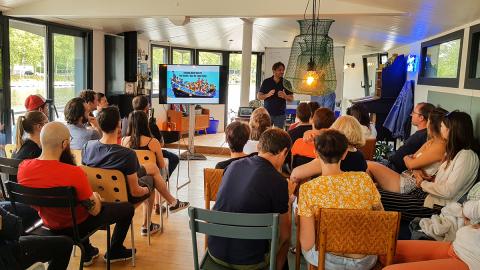 A hybrid event
A hybrid event takes place on-site (at the physical venue) and virtually, via digital tools (Internet, social media, etc.), at the same time. Emerging during the pandemic as a solution to minimise gatherings, it is an effective way of reaching out to a broader audience and engaging with target groups who are far away. Congress, trade show, product launch or seminar... all kinds of corporate events can be held in a hybrid fashion.
Organising a hybrid event...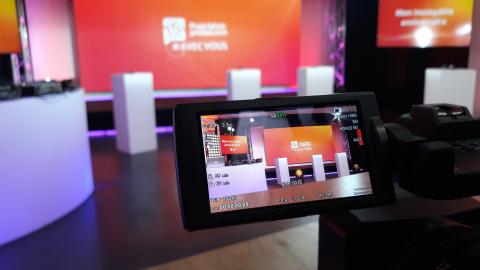 A training session
Whether intended for your teams or your customers, in preparation for a new software program, process or service or in the context of continuing professional development… training should be organised as a major corporate event in its own right.
How do you organise a training session...
A roadshow
To launch a new product or enhance brand awareness, a roadshow is a great way to reach out to a broad audience by designing the event to travel from city to city. Organised in a public place or in a private venue, it is ideal for engaging with the general public or your VIP partners and customers. Renowned for being a dynamic and creative city, Nantes is an essential stage to include on your promotional tour!
How do you organise a roadshow...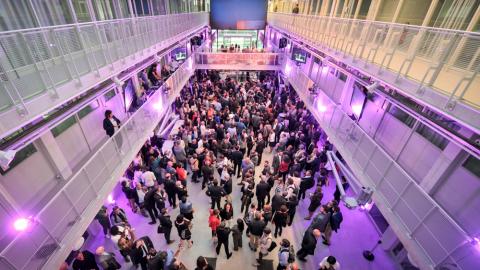 A convention
A convention is an event that brings together a company's workforce or part of it (sales reps, managing directors, etc.), specialists within a particular field or occupation or members of a learned society or association. Usually held once a year or every two years, the convention may take place over one or more days and be attended by a few hundred participants. Sometimes theme-based, a convention is typically a time to take stock and above all set a clear course of action for the community gathered.
How to organise a convention...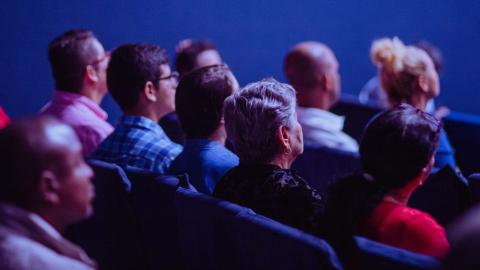 In the Nantes and Saint-Nazaire area,